Sparks from an Electrical outlet in wall causes damage to an apartment
4/19/2018 (Permalink)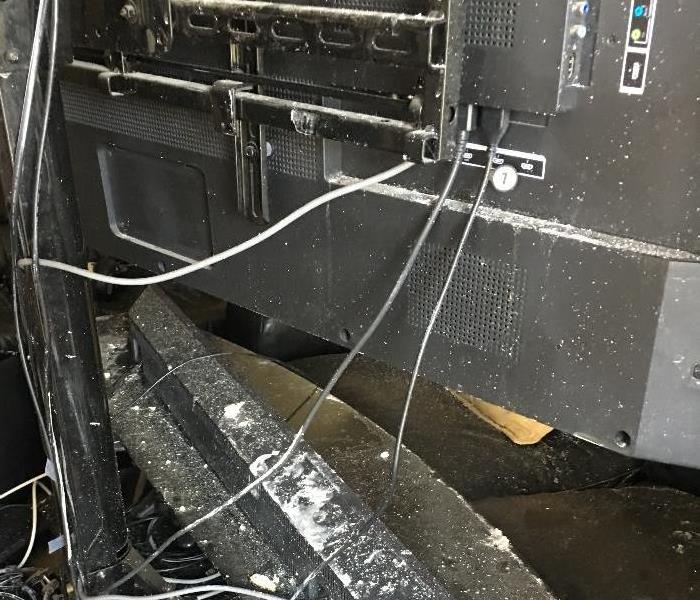 Electrical Fire
SERVPRO of Plano was called upon to help with an electrical fire loss in an apartment wall.
This is just what can happen when a fire starts in an electrical outlet.
Your electrical wall outlet can become to hot and overheat. Some plugs on your items may be frayed or become to hot while plugged into the outlet causing the cord to overheat and the plastic to start to melt/burn.
If the homeowner is not at home when this occurs it could be tragic. In order for this type of loss not to occur we suggest that you check your items that are plugged in to the wall often.
SERVPRO of Plano is in the process of cleaning and deodorizing all contents back to normal.
Please be safe and call SERVPRO of Plano at (972)403-9004 if you should experience this type of loss.
We provide free estimates during business hours.